Age UK lottery review
Age UK, formerly known as Age Concern, has been running its lottery since 2005. This initiative continued when Age UK merged with Help the Aged. Over the last eighteen years, the Age UK lottery has raised over £72 million. These funds play a crucial role in supporting Age UK's mission of assisting older people throughout the UK. The charity provides various services, including organising lunch clubs, social events, facilitating transportation options, and running their incredibly popular befriending service.
How to enter the Age UK lottery
The Age UK lottery can be entered online on the dedicated page on the charity's website, or by phoning 0800 849 6070.
Registering to play is a simple. Start by choosing the number of entries you wish to make, then select your preferred payment method, and finally, provide your details to receive your lucky numbers.
Age UK Lottery prize draw
For just £1 per entry, you can participate in the Age UK Weekly Lottery. Each week, you have the chance to become one of 1,000 winners, with one lucky player securing the £2,000 weekly jackpot.
Additional cash prizes vary from £50 to £250 every week, along with the opportunity to claim 995 £10 M&S vouchers.
Subscribing to this lottery automatically grants you entry into Age UK's Quarterly Superdraws, where 5,000 players have the chance to win rewards ranging from £5 all the way up to the grand prize of £25,000. If you're feeling exceptionally lucky, you also have the option to purchase extra entries to enhance your chances of winning.
Odds
Age UK predicts that you have a 1 in 185 chance of winning one of 1,000 prizes on offer each week.
How much does the Age UK lottery make from entries
An impressive 56p of every pound spent on Age UK lottery tickets goes directly toward supporting the charity's services. This is more than double the amount that goes to the Good Causes Fund operated by the National Lottery. The remaining funds contribute to the prize money.
Age UK's Impact
Age UK's services and initiatives, have a profound impact on the lives of older people:
Promoting Independence: Age UK helps older individuals maintain their independence by providing the necessary support and resources to tackle daily challenges.
Improving Health: Age UK offers programs that focus on enhancing physical and mental health, ensuring that older people can enjoy an active and fulfilling lifestyle.
Fostering Social Connections: By bringing older adults together, Age UK helps to combat loneliness and fosters a sense of community through social events and clubs.
Providing Valuable Information: Access to comprehensive information and advice empowers older people to make informed choices regarding their health, finances, and more.
Advocating for Change: Advocacy and research initiatives drive positive changes in policies and practices that affect older people.
Read more about Age UK's impact
Age UK's Stories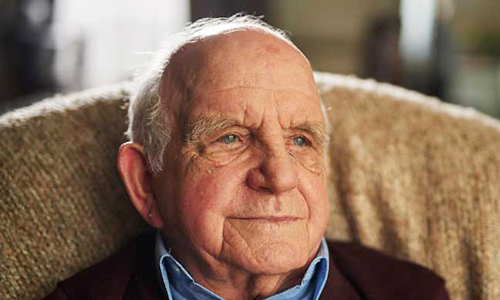 Age UK helps people like Roy, 83, who after losing his wife of 55 years was feeling very lonely. After contacting Age UK's befriending service he was paired with Ruth, 31, who calls Roy every week for a chat. These calls helped Roy feel less lonely and more connected with the outside world.
Read more real life stories from Age UK
Our Verdict on the Age UK Lottery
Participating in the Age UK lottery is not only a fantastic way to support the charity's crucial work in aiding older people across the UK but also an opportunity to contribute to their programs on both local and national fronts. Age UK lottery's is registered with the Fundraising Regulator guaranteeing transparency and regulation in all its operations. Offering two draws per week with no rollovers and substantial prizes, Age UK provides an affordable lottery experience. With a significant portion of ticket proceeds going directly to the charity, you can rest assured that your participation has a tangible and meaningful impact.
Our Guides
We're here to help you compare from hundreds of bingo sites, but how exactly do you do that? We've shared our expert knowledge and created handy guides with top tips, advice and more so that you're in the know and playing safe.