The Health Lottery review
The Health Lottery, was launched in October 2011, and is operated by Northern and Shell. After the purchase of NHS Lottery assets by Altala Group Ltd. in 2007 and subsequent administration in 2009, the Health Lottery Ltd. took over, eventually being acquired by Richard Desmond's Northern & Shell group in February 2011. In 2018, the Health Lottery restructured to create 12 larger community interest companies, offering a minimum jackpot of £25,000, improved odds of winning (1 in 9.7), and introduced the monthly Mega Raffle, awarding one player a £250,000 cash prize, commencing on 1 September 2018.
How to play The Health Lottery
Joining the Health Lottery is straightforward with various options. For a cost-effective £1 per entry, you can participate online or via a mobile app, offering savings compared to The National Lottery. Simply select five numbers between 1 and 50 or use the "quick pick" feature for random numbers. You have the flexibility to play multiple lines each week, and you can establish a direct debit for continuous participation. For long-term players, a monthly subscription is available with enticing discounts for those entering with two or three lines per draw.
Plus, you can join at over 23,000 retailers or explore additional games on the website, such as scratch–cards with jackpots exceeding £20,000 and Health Millions for substantial bi-weekly prizes and global lottery betting.
The Health Lottery prize draw
The Health Lottery's main game is Big Win game, players can join for £1 by choosing five numbers of their choice or opting for five random numbers through the Quick Pick feature. The objective is to match the drawn numbers during the weekly £1 lottery draws held from Tuesday to Saturday, offering a jackpot of £25,000.
Each £1 entry for the Wednesday draw automatically grants players an entry into a free prize draw for a £100,000 cash prize, while the Saturday draw boasts an impressive jackpot totalling £500,000. These complimentary prize draws follow the main lottery draws every Wednesday and Saturday.
With 50 available balls numbered from 1 to 50, The Big Win provides better odds for securing the top prize compared to the National Lottery.
For further insights into how The Health Lottery operates, refer to the Player's Guide, which provides comprehensive details on gameplay. You can also explore other exciting options like "All or Nothing," where you can win the £25,000 jackpot by matching all or none of your selected numbers. This game offers the best odds in Great Britain and holds two draws weekly on Tuesday and Friday.
And if you're eager to win quickly, QuickWin offers a £25,000 jackpot that can be claimed every three minutes. All of these engaging draw games are available for just £1 per play.
Odds
The Health Lottery has remarkably low odds of winning, which stand at 1 in 2.1 million.
How much does The Health Lottery make from entries
For every £1 entry to play the Health Lottery game, a minimum of 20p is allocated directly to support health-related initiatives throughout the UK. Unlike the National Lottery, this unique setup covers six society lotteries functioning within twelve distinct geographic regions that encompass the entirety of Great Britain. The advantage of this system is that it ensures the money is evenly distributed, with a different local society receiving support each month, allowing all regions to benefit equally.
The Health Lottery's Impact
The Health Lottery provides support to various health-related projects in Great Britain that currently do not receive NHS funding. These initiatives include Dementia UK, Mencap, The Children's Food Trust, The Alzheimer's Society, Scope, The Royal Voluntary Service, Admiral Nurses, Youth Sport Trust, The Conservation Volunteers, and Carers Trust. The funds raised through The Health Lottery contribute to a wide range of innovative projects across the country. For instance, the program "Social Chef," which trains individuals to prepare healthy meals from scratch, received £6,941 to run its activities in Newcastle, Tyneside, Gateshead, and Sunderland.
Brecon and District Mind, a charity supporting individuals with mental health issues as they reintegrate into the workforce, received a grant of £48,012 from The Health Lottery. In London, £19,343 was allocated to provide tutoring sessions for children with learning difficulties, while the Big Red Bus Club combats parenting isolation by creating a space for families to come together, offering art, craft, and gardening classes. Other unique projects include English language classes for the Chinese migrant community in Suffolk and a dance club challenging perceptions about disability in Swindon and Gloucestershire. As The Health Lottery, actively contributes to improving the health and well-being of people and communities across Britain.
Read more about how The Health Lottery spends your money
The Health Lottery Real Life Stories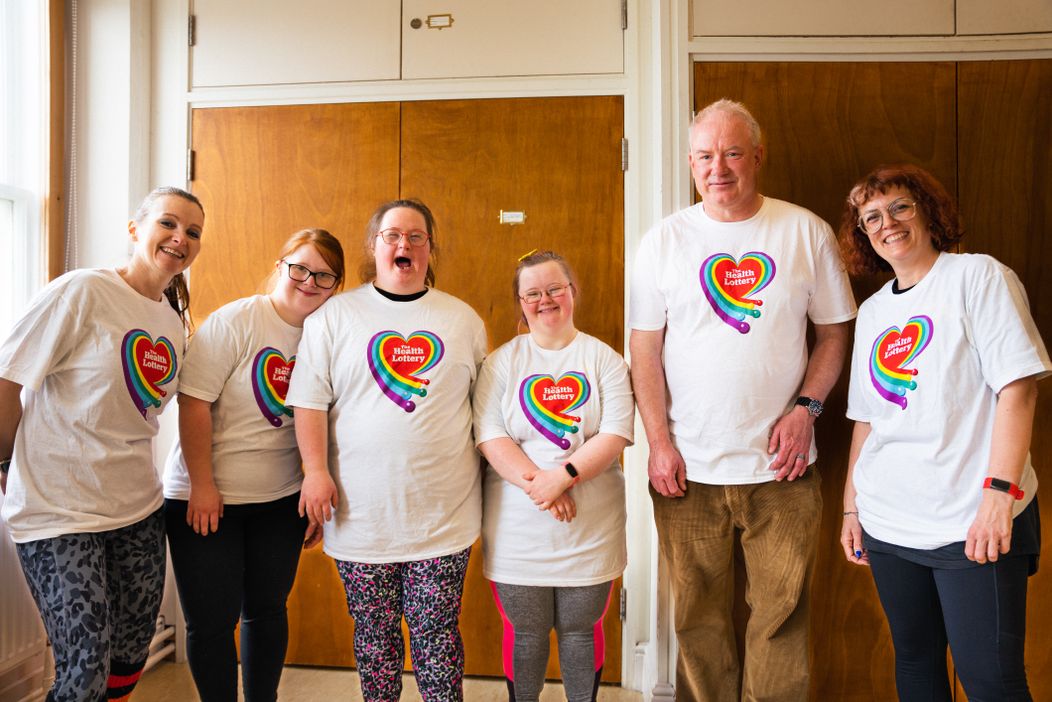 IgniteYou, with the support of The Health Lottery, is dedicated to making dance accessible to people of all ages and abilities, emphasising physical and mental health improvement. Becci Gowers, the Director and a Hip Hop dance enthusiast, leads the initiative. She believes in fostering a welcoming and inclusive environment for dance, where everyone can express themselves confidently, irrespective of their abilities or backgrounds. The focus is not solely on exercise and movement but also on building a supportive community. This approach has proven to be effective, with participants enjoying social connections, improved physical and mental well-being, and the pure fun of dance. The initiative's uniqueness lies in its individualised approach, focusing on each person's needs and preferences. It's a place where everyone feels respected and valued, and the project aims to ensure that dance remains accessible to all. Thanks to funding from The Health Lottery, IgniteYou provides inclusive dance classes throughout the community. The project's success is evidenced by the positive impact it has had, with participants flourishing through dance, and it particularly serves areas with hidden pockets of deprivation, such as Redruth. The Health Lottery plays a vital role in supporting initiatives like IgniteYou that deeply impact local communities.
Read more about the causes The Health Lottery helps
Our Verdict on the Health Lottery
The Health Lottery stands as one of the UK's prominent charity lotteries, offering a wide range of options for both online and in-store play. What sets it apart are the additional games available on its website and app, exceeding the offerings of a typical charity lottery. With five weekly draws, players have numerous opportunities to participate, and the proceeds contribute to various charities and projects across the UK, addressing important issues like young carers, mental health, LGBT, and migrant causes. The Health Lottery is fully regulated by the Gambling Commission, ensuring a worry-free gaming experience. If you're seeking an alternative to the National Lottery, The Health Lottery offers all the extra features you're accustomed to, making it a highly recommended choice.
For other lotteries check out our handy guide and be sure to look at our list of best new bingo sites
Our Guides
We're here to help you compare from hundreds of bingo sites, but how exactly do you do that? We've shared our expert knowledge and created handy guides with top tips, advice and more so that you're in the know and playing safe.