What we recommend instead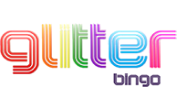 Golden Hat Bingo Verdict
When you break down Golden Hat Bingo piece by piece, it really is a blend of the amazing and the awful. The quality of the promotions and games can't be denied, but the poorly executed website and lack of cashier options certainly holds it back somewhat.
Design & Usability
Golden Hat Bingo has the word "Gold" within its name, so the design approach taken probably won't take anyone by surprise. Every major aspect of the site is laced with gold, which does present its own set of problems. The top half of every page places gold against a black backdrop, which looks great, but in contrast, the bottom half of the page places black against gold, which is pretty painful on the eyes.
The site is able to pick up the slack somewhat when it comes to functionality, as players can get to where they want to go in just a click or two. Taking it as a complete package, the Golden Hat Bingo website isn't bad, but it isn't brilliant either.
Software & Gameplay
Golden Hat Bingo makes use of Virtue Fusion software, which is a Playtech product. This means that a reliable bingo experience is guaranteed.
Partnering the dependable platform is a selection of bingo rooms that maintain above average player numbers. Throw a selection of happy-go-lucky chat moderators into the mix and what you have is the perfect formula for some seriously social bingo play.
Safety & Security
Safety and security is taken very seriously at Golden Hat Casino. Looking at its credentials, the site is licensed by the Alderney Gambling Control Commission (AGCC). Golden Hat Casino also implements a rigorous ID verification process, which ensures that all players must prove who they are before they can start playing.
Matters related to fair play prove to be a little more complicated, as after searching high and low we were unable to find any related information on site.
Payments & Withdrawals
It's a case of what goes up must come down with Golden Hat Bingo, as they fall short in the bankroll management department. Yes, they carry the standard options in Visa, MasterCard, Paysafecard, and Maestro, but if you want to use something a little more "digital" you are out of luck.
On the plus side, we found withdrawal times here to be pretty reasonable, as from request to completion it only takes 3 days.
Customer Support
Customer support probably isn't going to go down as a strong point of Golden Hat Casino. While conducting this review we found the options for assistance lacking, as both phone and live chat support is missing. What is offered is email support, through either direct manager or support department contact.
The site also stakes claim to having a 'FAQ' page, but we couldn't really find anything that qualifies as such. Overall, if you had a problem while playing at Golden Hat Casino, we wouldn't have too much faith in it being resolved quickly or efficiently.
Bonuses & Promotions
As you can probably already guess, Golden Hat Bingo hasn't gotten off the best start in this review, but it does manage to redeem itself somewhat with its bonuses and promotions. Golden Hat Bingo doesn't focus too much on welcome offerings, instead focusing on presenting original bonus offers instead. We found these exclusive bonus deals to be easy to understand, highly rewarding, and outright fun. For example, Tony's Golden Hat grants players access to a free daily game whenever a deposit is made.
Through 'Tony's Blog' you can find up to date information on active and upcoming promotions as well, which is a nice touch. Considering how many other bingo sites simply follow the crowd with "cut and paste" promotions, its great to see a site like Golden Hat Bingo take things in a slightly different direction.
Device Compatibility
Do you want to play Golden Hat Bingo on the move? If so, we have some bad news, the site doesn't really have a viable mobile option. All that Golden Hat Bingo allows for is access to the main desktop site, which looks pretty awful on smaller screens.
In the mobile play department Golden Hat Bingo is bitterly disappointing, with the site being put into the shade by rival bingo brands in this regard.
Variety & Originality
Games are the strong suit of Golden Hat Bingo, as the site comes alive with both variety and originality. It goes above and beyond the standard 90-ball and 75-ball variants, as we found that both 80-ball and Deal or No Deal bingo games also make an appearance.
Golden Hat Bingo goes big on the exclusive games front as well. From Gold Rush Bingo to Lucky Numbers Bingo, we got a real kick out of the speciality options here.
The slot game selection works to round things off, with there being a healthy selection of titles to choose from.
Loyalty & Rewards
Golden Hat Bingo runs one of the most impressive VIP offerings we've seen in a long while, as they really do give players a reason to return and play.
Split across three levels (Level 1, Level 2, Level 3), the format may be a little tired as far as moving through the ranks is concerned, but you can't argue against the upgrade bonuses, deposit bonuses, and exclusive games that are put up for grabs.
Our Guides
We're here to help you compare from hundreds of bingo sites, but how exactly do you do that? We've shared our expert knowledge and created handy guides with top tips, advice and more so that you're in the know and playing safe.