What we recommend instead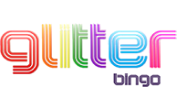 Landmark Bingo Verdict
Landmark Bingo is the oldest brand on the Cozy Games platform nowadays, but age hasn't helped it out. Plain, boring design, uninteresting promotions and a lack of exclusive, unique ideas cripple Landmark, and leave it in a weird state.

If you love the Cozy Games software and are on the hunt for multiple deposit bonuses, you might find some value at Landmark. Players looking for a genuinely good experience are probably better off looking elsewhere.
Design & Usability
Landmark Bingo's layout and style has become the blueprint for all Cozy Games sites – that's not necessarily a compliment.
In terms of usability, Landmark Bingo has no issues. Everything is neatly laid out, making it easy to find what you're looking for on the site. However, beyond this, the design is really uninspiring. It uses a basic purple colour scheme, and doesn't really feature any artwork at all. There's nothing exciting about it at all.
Software & Gameplay
Landmark Bingo is a member of Cozy Games' Live Bingo Network, meaning Landmark's range of games is identical to every other site on the network. It offers 30, 75, 80 and 90 ball bingo games as standard (along with some free bingo variants), but the software itself feels rather dated nowadays.
This score has been pulled from our review of Cozy Games' software – for more information about the platform, please click through.
Safety & Security
Landmark Bingo has all the safety and security features we've come to expect from bingo sites, and also hosts a responsible gaming page to explain these features and provide useful information.
In this regard, Landmark Bingo does everything that we expect a bingo site to do.
Payments & Withdrawals
A wide variety of payment options are accepted at Landmark Bingo, giving players plenty of options to work with. All Debit/Credit Cards are accepted, alongside a number of e-wallets, including Neteller and Paysafecard.
There are some strict rules around withdrawals that might complicate things for some players though. For example, the minimum withdrawal at the site is £30, so moving small amounts of money at a time is impossible. Players also face a £300 weekly withdrawal limit – make sure you read the Terms & Conditions carefully beforehand.
Customer Support
The site has four different contact options available – a contact form, a phone number, an email address and a Live Chat system. Live Chat is the easiest option on the site, as there's a handy tab on the right hand side of every page.
It's a fairly basic support offering, supplemented with a few tutorial videos at the bottom of the help page. These don't really offer a great deal of useful information (they're mainly to help with simple tasks, like changing your password), but it's a nice addition to the site.
Bonuses & Promotions
If you're looking for a site that is going to throw deposit bonuses at you, Landmark Bingo might well be worth a visit. With every deposit, players can claim a bonus (which increases according to your VIP level), which might be rewarding to some. However, players looking for more depth to their promotions will end up disappointed.
A brief look through the Promotions page shows a range of Live Bingo Network standards, with nothing exclusive or interesting to show. Even the Exclusive Offers tab is loaded with promotions that can be found on other sites!
Even if you've never seen any of these promotions before, there's nothing that really stands out or offers anything particularly exciting. It's a really bland range, and there's nothing exclusive for Landmark Bingo players. That's a major disappointment.
Device Compatibility
One major positive about the Cozy platform is the mobile friendly design that runs across all sites. Landmark Bingo is no exception. With mobile apps for iOS and Android users, the site has all the tools needed to offer a good experience across all mobile platforms. There's a good mobile page to explain all of this too.
Variety & Originality
Exclusive games help separate bingo sites from their competitors (especially other sites on the same network), and Landmark Bingo's lack of exclusives means it struggles as a result.
Even as one of the biggest and oldest sites on the Live Bingo Network, Landmark Bingo offers nothing unique to keep players invested. All of the promotions and games on the site are standard to all Cozy Games' sites – if you've seen them once, you've seen them all before.
Loyalty & Rewards
With Landmark Bingo's VIP programme, you move through a four tier system by wagering on bingo, slot and casino games. When you move up to a higher tier, you can claim bigger bonuses every time you deposit (starting at 100%, and maxing at 250% for the highest tier). Landmark also states that VIP members receive exclusive offers directly to their inbox; these are not detailed on the site.
What really stings about this VIP system is the amount of wagering required to move up a tier. For example, to move into the 2nd tier (Gold), a player needs to wager over £1,000 on bingo. If you're a slot player, it's even worse – you'll need to wager £10,000 to move up one step.
These requirements are, quite frankly, ridiculous, especially when the advertised reward is an additional 50% bonus on top of any future deposit. This is something that desperately needs to be revisited or addressed by the site.
Our Guides
We're here to help you compare from hundreds of bingo sites, but how exactly do you do that? We've shared our expert knowledge and created handy guides with top tips, advice and more so that you're in the know and playing safe.