What we recommend instead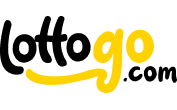 Clucky Bingo Verdict
Clucky Bingo is about as bad as it gets when it comes to online bingo, as outside of its design its pretty much lacking in every department. If Clucky Bingo crops up on your radar, take this as a word of warning and avoid this bingo site at all costs.
Design & Usability
We should start the review by saying that Clucky Bingo is a bingo site that is clearly driven by clichés, but we don't count this to be a knock against the site. The website is splashed with colour thanks to the barnyard theme, with attention grabbing blues and yellows all over the place. It might not be original, as it's hardly the first farm themed bingo site we've ever seen, but it gets the job done.
Clucky Bingo is a little basic as far as usability goes, but it's not like the website needs to be anything more. Players can use the toolbar to navigate between the pages. If we were to criticise anything about the UI of Clucky Bingo, it would be that the site's pages aren't always laid out effectively. Opening up the FAQ page for example just throws out a huge wall of text, with the font size barely being readable.
Software & Gameplay
To be perfectly honest, there's not a whole lot on offer here to keep players coming back for more. The seasonal promotions certainly do offer something fun, but the game selection is lacklustre to say the least.
There aren't a whole lot of bingo rooms and there's barely any instant play. A complete lack of slot machines further proves how little Clucky Bingo is willing to leave its comfort zone. The chat moderators do what they can, but they simply can't cover what is a really poor software selection.
Safety & Security
Something that really caught us by surprise is how safe and secure Clucky Bingo is. The website looks like it could have been pasted together, but behind the scenes it's a real juggernaut. Clucky Bingo comes with the approval of the UK Gambling Commissions (UKGC), which is perhaps the most sought after license in the real of online bingo.
As far as fair play goes; we found Clucky Bingo weren't too generous with this information, but they do mention it within the FAQ. Clucky Bingo states that it adheres to strict regulations on fair gaming, even if information related to this is currently unknown.
Payments & Withdrawals
Clucky Bingo offers players a barely there selection of money management tools, as all you can use is Visa, Maestro, MasterCard, Solo, and Switch. What is most shocking is that it takes between 7 and 14 days for a withdrawal to process here, which is pretty slow to say the very least, while the most you can withdraw is £1,000 a day. 
Customer Support
Clucky Bingo customer support is a real let down in some areas, as this bingo site noticeably lacks live chat support. While you can call the team between 9:30am and 4pm, with email support also being offered, it really doesn't match the level of customer support you'll find elsewhere.
For the small problems Clucky Bingo offers an FAQ page, but even this is a hit and miss affair. The site also offers a Games Rules page that is supposedly there to help players get up to speed, but unfortunately the link for this page was dead at the time of writing. 
Bonuses & Promotions
Any good bingo site knows the importance of promotions and bonuses. Clucky Bingo is clearly up-to-date with the industry given the enticing bonuses and promotions they offer up.
When you sign up for an account here and deposit an initial £10, you'll be treated to an extra £20 in bonus funds. This 'Welcome Bonus' is made even sweeter with the addition of a bonus wheel, which new players can spin to receive an extra cash bonus. These Clucky Bingo bonus deals might not be game changing, but they're certainly above average.
With follow up promotions in mind, it looks like Clucky Bingo attempts to offer something more seasonal. Things could be a little more original in this department if we're being honest, but the likes of "Santa Clucky" do at minimum offer players some additional replay value. 
Device Compatibility
In terms of compatibility, you'll be pleased with how many devices Clucky Bingo works well with. The website runs on an instant play basis, which means that with the power of an HTML5 enabled browser you can have access to everything that Clucky Bingo offers, even on mobile devices.
The Clucky Bingo mobile platform is basic, but it's good for anyone that wants to play a ticket or two while on the go.  
Variety & Originality
Clucky Bingo is a real case of one step forward and two steps back. The promotions might just about tow the line, but the games you can use them on are just quite drab really. Outside of the jackpot games, there's only basic 75-ball bingo and 90-ball bingo on offer.
Clucky Bingo comes with the backing of 15 Network, which does seem to be improving and becoming more reputable each day. Unfortunately, not even 15 Network has had the power to rescue Clucky Bingo and stop it being so lazy and bland in approach.
Loyalty & Rewards
Clucky Bingo also lets us down in terms of their loyalty programme. The link to the programme doesn't even work, which means that we have no idea what it is, how it works, how one can join it, and if it even exists. 
Our Guides
We're here to help you compare from hundreds of bingo sites, but how exactly do you do that? We've shared our expert knowledge and created handy guides with top tips, advice and more so that you're in the know and playing safe.