What we recommend instead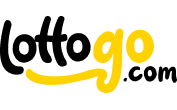 Bingo Godz Verdict
Bingo Godz is a quirky site which really stands out. Many players will love it or hate it, but the former is more likely thanks to a cool style, sense of humour and interesting characters. There's a good if small community and everything feels unique, even if it's fairly standard under the microscope. A limited site, but with tons of character. 
Design & Usability
There's no missing Bingo Godz' unique design. The theme of gods, with a definite Greek or Olympian flavour, is big and bold and present throughout. It's nice to see a site with a strong theme and see it done well, with very high quality artwork. From fun fonts to mythic characters, the site certainly stands out.
Navigation is excellent too, with account details and help just one click away. Once you're logged in your default home page becomes the bingo lobby, so you can get straight to the action instead of seeing a hundred ads for slots. You simply cannot get lost here.
Software & Gameplay
Bingo Godz has, unsurprisingly, quirky software that stands out from the crowd. The designers have avoided the usual route of pop-up windows for the bingo console, instead having a box appear in your current window, fading out the background. This looks great, with themed Greek art and a heavenly alarm clock for a timer, but it also massively reduces screen space.
The result is a very small chat window, which is a shame. The bingo itself is also small, but still laid out nicely and easy to follow. The rooms are themed to the Olympian gods, but they're a little on the quiet side. Thankfully the hosts are very engaging and don't rest on their laurels. Best to pop in at peak times for the most buzz.
Safety & Security
Payments on Bingo Godz are protected by WorldPay, a leading payment gateway, so security is assured. They use SSL encryption, the internet standard, but they don't give many details about this which would be nice for customer assurance. They do however address fairness, privacy and responsible gaming in the FAQs and on dedicated pages. They even include self-assessments for problem gambling.
More details about their licensing would be welcome, but Bingo Godz and IPS are covered by the UK Gambling Commission.
Payments & Withdrawals
Depositing is super easy with Bingo Godz, with a large, clear dedicated page. You can use MasterCard, Maestro, Visa and debit cards as standard, plus you can easily enter a discount code on the right-hand side.
Unfortunately, this site does not accept any e-wallet services like Neteller, which is a pretty big oversight compared to the competition. Withdrawals are processed at the standard rate, roughly 3-5 working days.
Customer Support
Bingo Godz has excellent support- no waiting around for a message from on high! The support section offers email, which is responded to within 24 hours, plus instant Live Chat which sits in the bottom corner at all times. Live Chat is nice and easy to use and doesn't require a pop-up window.
With a postal address and 24/7 access, the site has a good offering, except for one thing- no phone number. Not even if you ask for one! This is a deal breaker for many players. Otherwise, support staff are friendly and seem well trained.
Bonuses & Promotions
Bingo Godz has a strong welcome bonus, offering 200% on your first deposit, up to a max of £100. This needs to be wagered through four times before you can withdraw, a fairly standard amount.
Day to day, the site focuses on offering promotions little and often, which fits with the fun, casual vibe. You'll see chat games, freebies on the social media accounts and special bingo games such as BOGOF and prize games. There are also deposit bonuses for non-newbies. Overall, the promotions are simple and pleasantly presented, but quite modest.
Device Compatibility
Apple device users will be able to play Bingo Godz on iPad and iPhone using their bespoke app, which mirrors the browser experience. Links to this are hard to find, but you can search the iTunes store for it. Strangely, while they do have an Android app too, it isn't available through the Google Play store. You need to download and install it yourself. Instructions are provided, but this seems an odd lapse.
The mobile version of the site is pretty smooth, a clean and well-presented bit of software. Presented in big blocks, it's arguably a better fit for the available space than the desktop version.
Variety & Originality
Despite the name, there's quite a limited bingo selection at Bingo Godz. You can pick from six rooms, themed along the lines of Mount Skyclops and Statue of Atlas. These rooms have a mixture of game types which change through the day, so you'll always have a selection of ticket prices and prize pots. 
They offer 90 ball and 75 ball variants, which is good but more would be nice. Penny speed bingo can be found for those wanting a fast-paced experience.
When it comes to slots and table games, there's a strong selection which includes big names like Rainbow Riches and Starburst, so this is a welcome counterpart to the bingo.
Loyalty & Rewards
Bingo Godz is woefully lacking a VIP programme. In fact, they don't make any mention of any kind of loyalty points system either. This is a real shame and lags behind many top bingo sites, but some players may prefer this, especially if responsible gaming is of high importance. It's way easier to keep it casual without the temptation of depositing a bit more to get some loyalty rewards.
Our Guides
We're here to help you compare from hundreds of bingo sites, but how exactly do you do that? We've shared our expert knowledge and created handy guides with top tips, advice and more so that you're in the know and playing safe.