Join Dabbers Next Top Bingo Caller Final 2023
/ Jun 23, 2023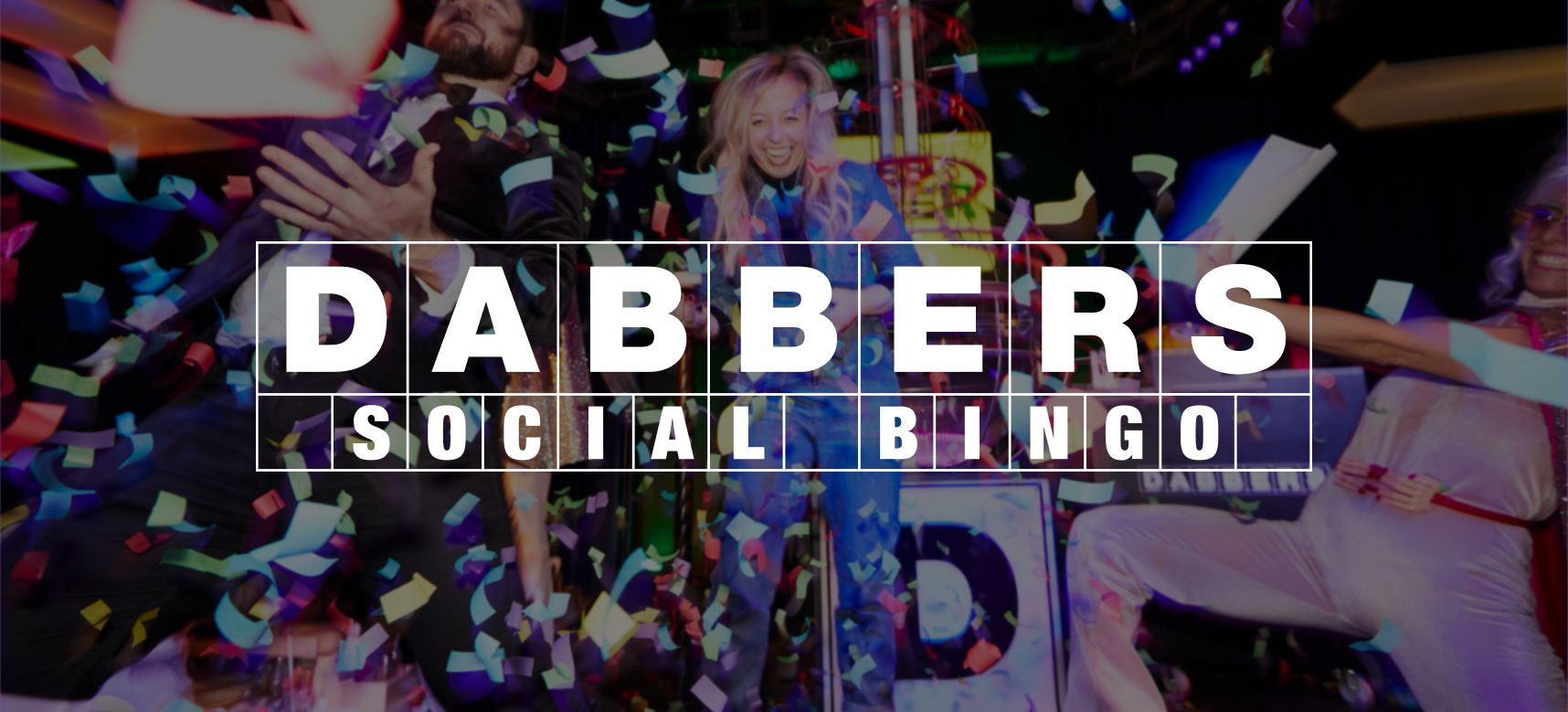 2023 is set to be a year filled with unforgettable bingo events! From electrifying National Bingo Day celebrations to Bingo raves held across the UK, it's set to be an exciting Summer. However one experience stood out to us: Dabber's Social Bingo, where they're all about delivering one-of-a-kind bingo events.
This Summer their innovation continues, with the final of Dabbers Next Top Bingo Caller! The event will see the four remaining finalists battle it out for the coveted title of Dabbers Next Top Bingo Caller 2023.
What is Dabbers Social Bingo?
Dabbers was established in November 2018 and they're not your ordinary bingo hall. Their mission is to transform the traditional bingo experience; swapping out cups of tea for refreshing cocktails, traditional bingo callers for hilarious comedians, and mundane prizes for breathtaking experiences.
Where is Dabbers Social Bingo?

Houndsditch
Dabbers City, their flagship venue is situated in Houndsditch at the heart of East London. It's just a stone's throw away from Liverpool Street and Aldgate underground stations, making it convenient to reach and close to some great bars.
Dabbers Social Bingo City Venue Address: 18 - 22 Houndsditch, London, EC3A 7DB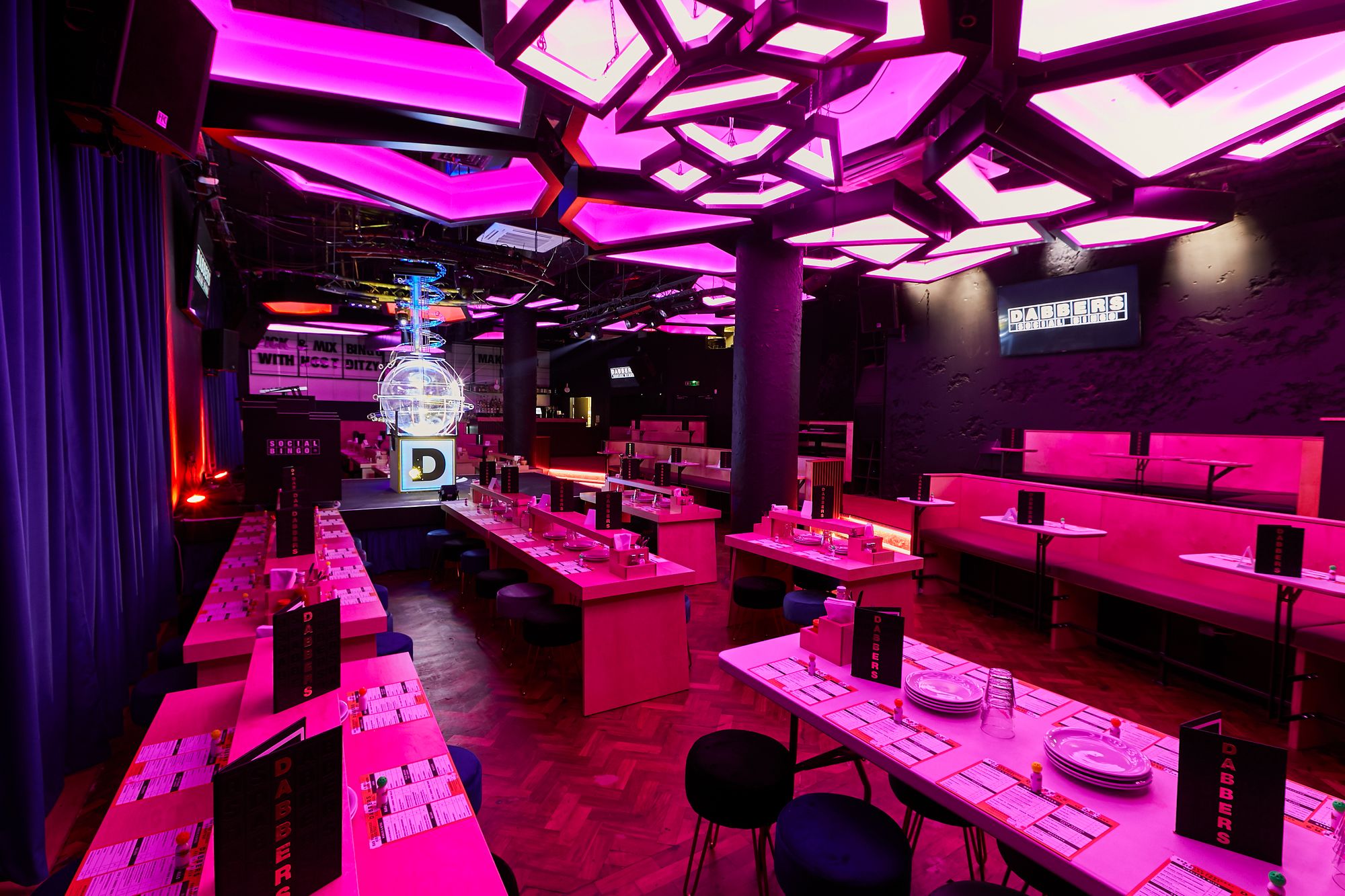 Hackney
After four incredible years of hosting wild bingo nights at their Houndsditch location, and boasting an impressive 4.5-star rating on Trip Advisor, Dabbers decided to answer the call for more fun. In October 2022, they proudly unveiled their second venue in Hackney.
The expansion means even more room for laughter, delicious food, and unforgettable memories. The second venue introduces an exclusive game called Bow Bells Bingo, paying a vibrant homage to the vibrant Hackney area.
Dabbers Social Bingo Hackney Venue Address: 270 Mare St, London E8 1HE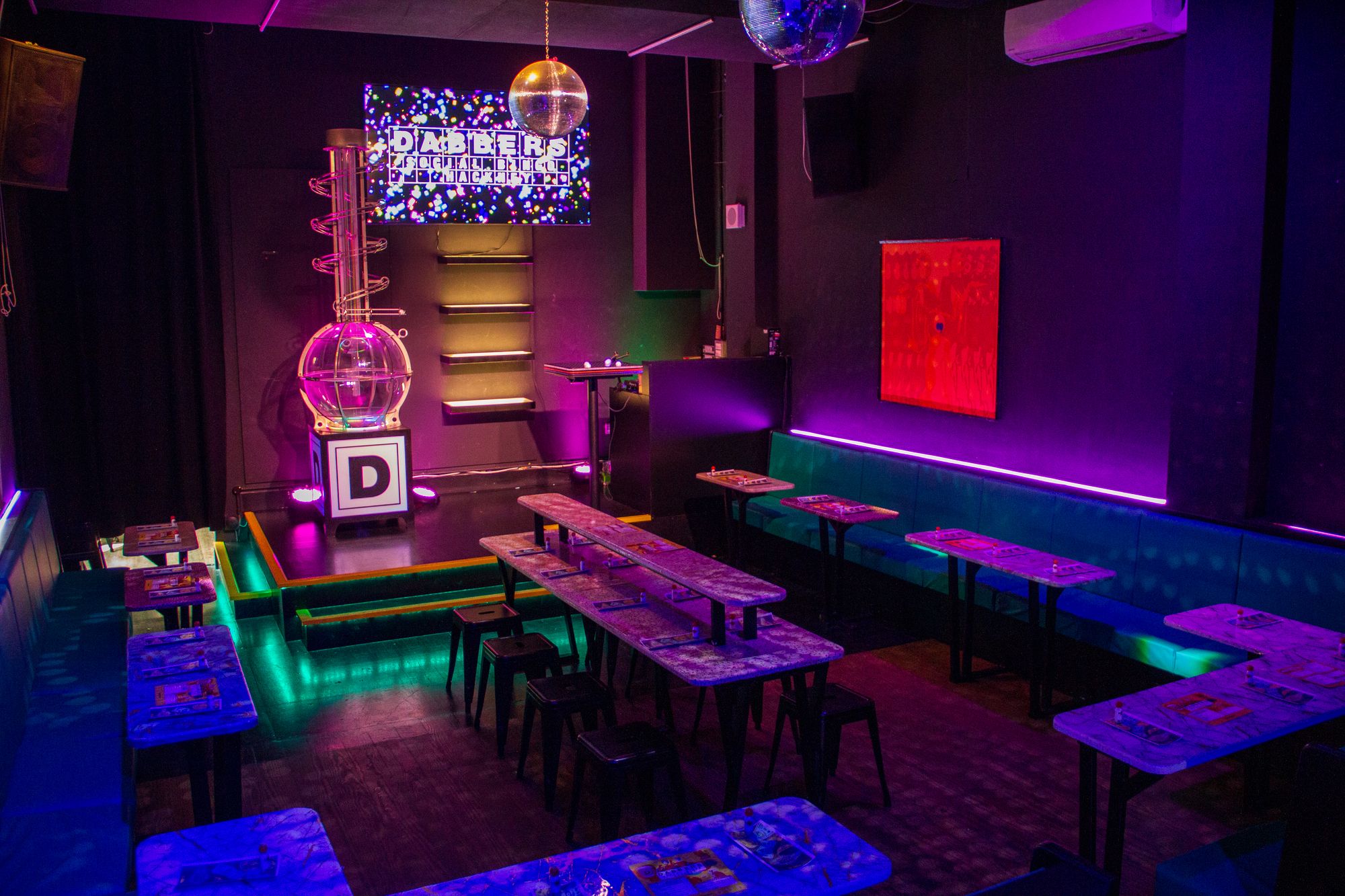 The main event: Dabbers Next Top Bingo Caller
Dabbers Next Top Bingo Caller is the UK's biggest number calling competition. Now in its third year, it's back with a bang! Guests can expect an unforgettable bingo show, filled with laughter, cabaret acts, drag performers, and much more.
The esteemed panel of judges, who will be crowning the winner, includes some incredible names including: Kate Daughton, former Head of Comedy at the BBC; Miles Baron, Chief Executive of the Bingo Association; Jerome Bernand, Live Events Producer; and winner of BBC's The Traitors 2023, Hannah Byczkowski.
The winner will receive £1000 along with a luxurious hotel stay, courtesy of Dabber's sponsor, Malibu. And of course, a 12-month contract with Dabbers, where they will have the opportunity to revolutionise the role of a Bingo Caller and make it their own.
Meet the finalists
Meet the four finalists who have battled it out against twenty other contestants…
Amy Webber - Award-winning triple threat comedian, featured on BBC Radio 4.
Mathew Ali - A stand-up comedian from Archway, North London, known for his sassy storytelling and killer dance moves.
Ric O'Brac - The funny mind behind BBC Radio 4's Newjack and BBC's Have I Got News For You.
Siobhan - South East Londoner Siobhan is a musical force to be reckoned with, known for her epic collaborations with incredible artists.
Where will Dabbers Next Top Bingo Caller Final be held?
The final will take place on Sunday the 2nd July at Dabbers Social Bingo City venue. Doors will open at 12pm, and the show will kick off at 1.30pm. Tickets are available from £12, which includes a Malibu punch cocktail "Jungle is Massive", entertainment, bingo card and dabber.
Like the sound of the event? Grab your tickets here and watch as Dabbers Next Top Bingo Caller is crowned. We'll see you there!
T&Cs: 18+. Bingo is gambling. Visit begambleaware.org for more information and support.