Home

>

News

>

Watford FC Strikes an Exciting Sponsorship with MrQ for the 2023/24 Season
Watford FC Strikes an Exciting Sponsorship with MrQ for the 2023/24 Season
2016 News Archive
/ Jun 16, 2023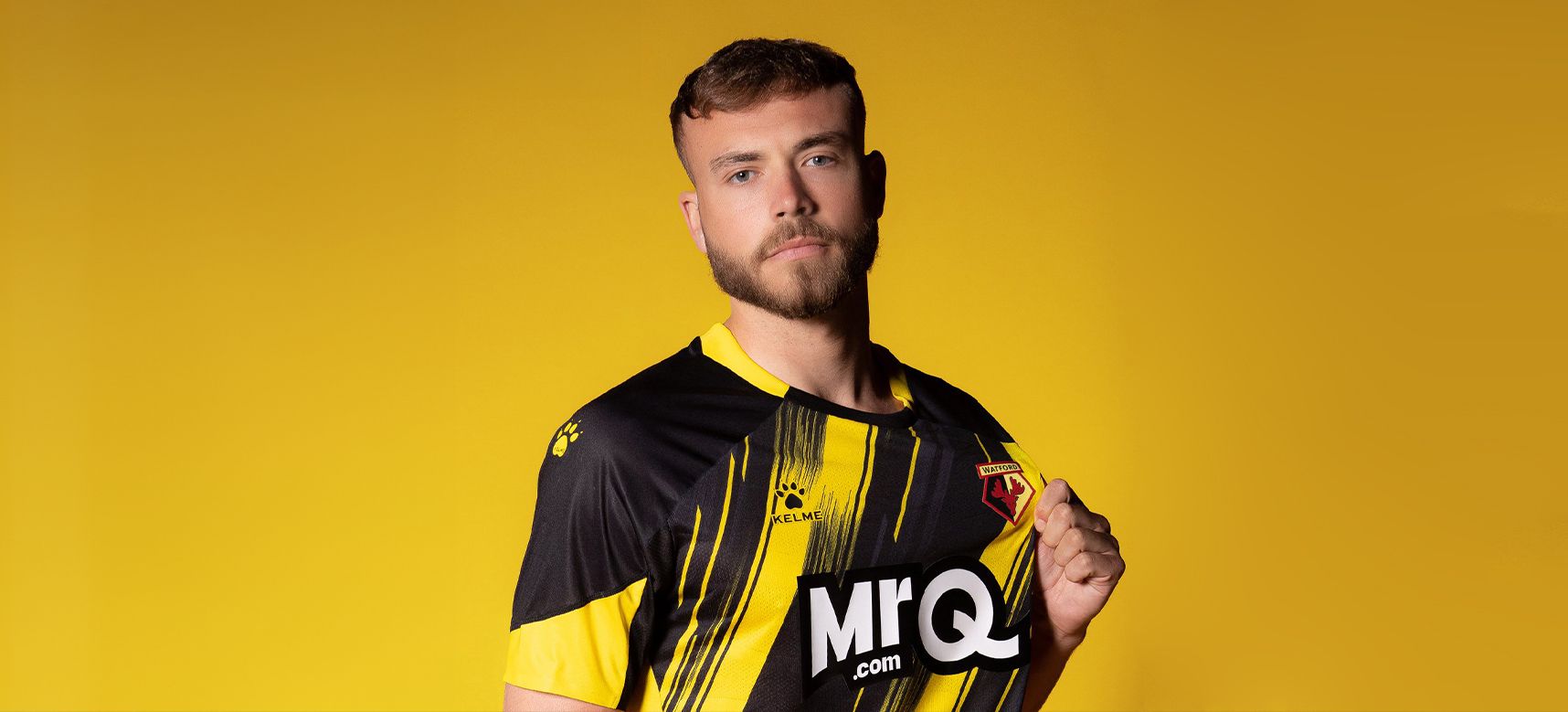 It was announced on Thursday 15th of June 2023, that Watford FC and MrQ have joined forces in a groundbreaking long-term partnership. This collaboration will see the MrQ logo proudly displayed on the front of Watford FC's shirts as the principal sponsor, marking a significant milestone for the online casino.

MrQ is an independently-owned online casino, operating in St. Albans since 2018, which is just 12 miles away from Watford's Vicarage Road Stadium. When the sponsorship was announced Savvas Fella of MrQ added "We're excited for next season. Our business was built in St. Albans and the people who have shaped it are Hertfordshire born and bred and so we're excited about expanding on that local story."

The multi-year agreement represents a record-breaking deal for an EFL club and is the successor of previous sponsorship from Stake.com, who were the clubs principal sponsor for 2 years.

The agreement comes just a few months after Premier League clubs agreed to drop gambling sponsors from the front of shirts, which will come into place following the end of the 2025/26 season. Whilst England's top flight becomes the first league to make this call voluntarily, many fans have been calling for this change for years. A study commissioned in 2020 by the campaign group Clean Up Gambling found that one-third of football fans wouldn't buy a kit with a gambling sponsor.
One distinguishing aspect of MrQ as a gambling company is their firm commitment to responsible gambling practices. Positioned as a challenger brand within the industry, MrQ proactively identifies potential behavioural problems and employs technology to intervene and reduce the number of individuals facing gambling-related issues. The company's core vision revolves around shifting the perception of gambling to one that prioritises fun, responsible entertainment.

As with any sponsorship, this partnership isn't just about scoring goals - it's a game-changer in the financial arena too. With a substantial investment from MrQ, Watford FC gains a firm financial foundation to chase promotion to the Premier League and paves the way for ambitious plans, on and off the field. The future looks brighter than ever for the Hornets, and MrQ gets to bask in the glory of brand exposure and recognition that comes with their association with this beloved football club.

Paul O'Brien, the Commercial Director of Watford FC, gushes about the financial strength of the agreement commenting "The MrQ agreement is a very strong financial deal for the club and it also has longevity".

As Watford FC and MrQ embark on this exciting journey together, they are poised to make a lasting impact on the community and redefine the way we approach the world of sports and gambling.