Home

>

News

>

Industry Insights: Introducing the Seven New UKGC Commissioners
Industry Insights: Introducing the Seven New UKGC Commissioners
2023 News Archive
/ Nov 17, 2023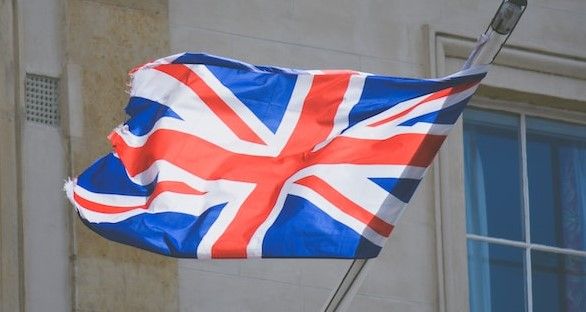 The UK Gambling Commission, set up under the Gambling Act 2005, recently welcomed seven new commissioners and a new chair of its Industry Forum to extend their leadership expertise. The commission aims to regulate individuals and businesses that provide gambling services in the UK (including the National Lottery).
Therefore, the strength of the expertise and experience located in the commission via its commissioners will help to make gambling in the UK fairer and safer and continue to raise standards in the industry.
The following commissioners have been appointed for a five-year term:
Charles Counsell OBE: Charles has worked in the private and public sectors in roles focusing on organising and delivering significant change programmes with stakeholder engagement.
Until March this year, he was CEO of The Pensions Regulator, and before that, he was CEO of the Money Advice Service. At The Pensions Regulator, Charles delivered their first Climate Change and Equality, Diversity and Inclusion strategies.
Helen Dodds: Helen is a board member at the Human Tissue Authority, a trustee and director of the St John's Eye Hospital Group, an international lawyer and a director of Legal UK.
Before this, she was a board member of the London Court of International Arbitration and a Global Head of Legal Dispute Resolution at Standard Chartered Bank.
Sheree Howard: Sheree is currently at the Financial Conduct Authority as the Executive Director of Risk and Compliance Oversight, and throughout her career, she has held risk and compliance roles, including Chief Risk Officer at Direct Line Group and Director of Advisory (Compliance) Commercial and Private Banking for the Royal Bank of Scotland.
In addition, Sheree has provided pro bono advice to charities, has been a Governor of a maintained Special Needs School for over a decade and is a Fellow of the Institute and Faculty of Actuaries.
Claudia Mortimore: Has an extensive background in criminal law and regulation and worked as a barrister for over a decade. After that, she worked for the Revenue and Customs Prosecutions Office prosecuting tax, drugs and money-laundering offences. She has also held senior roles at the Financial Reporting Council, which regulates accountants, auditors and actuaries.
Additionally, Claudia is interested in Diversity and Inclusion, and at the Financial Reporting Council, she promoted the importance of mental health and well-being.
The other new commissioners have been appointed for four-year terms:
Helen Philips: Dr Helen Phillips has worked in the private, public and not-for-profit sectors in executive and non-executive roles. In her career, Helen was the founding Chief Executive of Natural England, Director of the Environment Agency and Board Director of Yorkshire Water.
Currently, her non-executive appointments include Chair of the Chartered Insurance Institute and Chair of NHS Professionals Ltd, and she also served as a non-executive director of Social Work England.
David Rossington: Bringing a wealth of experience, David is a former senior civil servant and has worked for the Department for Culture, Media and Sport (DCMS) as Finance Director and acting Director General.
He is now Treasurer and Deputy Chair of a charity for veterans, Stoll, Deputy Chair at National Records and Archives and a community arts charity Treasurer of Arts.
Lloydette Bai-Marrow: Lloydette brings extensive experience as an anti-corruption expert and is the Founding Partner of economic crimes investigations consultancy, Parametric Global Consulting. She is also the Chair of the Board of Spotlight on Corruption, and she sits on the legal panel for WhistleblowersUK.
Lloydette is a Director and Co-Founder of the Black Women in Leadership Network (BWIL), a non-profit network aiming to increase the representation of black women in leadership.
In addition, Nick Rust, a former CEO of the British Horse Racing Authority, will be the new chair of the UKGC's Industry Forum. Starting this month for a two-year term, Rust brings knowledge of the gambling sector and has experience as a non-executive director of Redcar Racecourse and chair of the Starting Price Regulatory Commission.